In October 2012 our colleague, Kelly Hylton, was presented with a prestigious Mary Seacole Award by Dr Dan Poulter, Under Secretary of State for Health.
This was in recognition of her work focussing on looking for ways to improve access to mental health care for people from black and minority ethnic communities.
Key elements of this work are the Eis L'Daber Project with Salford's Jewish Community and the Turjuman Project with the South Asian community.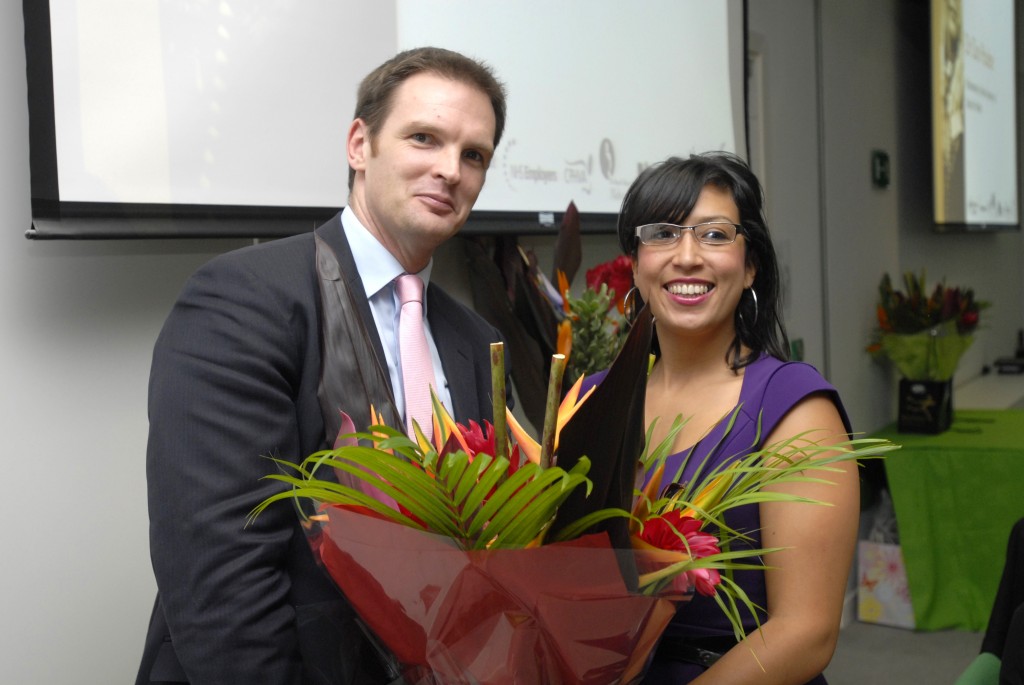 Kelly Hylton with Under Secretary of State for Health Dr Dan Poulter MP