Empowered Conversations
Social relationships are extremely important for people living with dementia. Like all of us, they want to feel connected to their friends, families and the communities that they come from. Empowered Conversations is an approach to communication skills training developed by Six Degrees Social Enterprise and the University of Salford, Manchester. It offers a practical training solution that helps family and professional carers to listen, learn and connect with people living with dementia.
The approach has been informed by a combination of influences from the fields of applied linguistics (1), communication theory (2), perceptual control theory (3) and psychodynamic psychotherapy (4). However, it can be distilled down into the two core features. Firstly, a focus on the pragmatic features of communication that looks to help carers to develop a repertoire of non-threatening but engaging communicative openings that give people with dementia an open invitation to respond if they want to. Secondly, a series of reflective exercises that are designed to help carers to enhance their ability to make sense of their communicative interactions with people who are living with dementia.
We are working with our academic partners to verify the impact of Empowered Conversations upon the quality of communicative engagement using brain imaging techniques and the Microsoft kinetic programme to track changes in body posture of people with dementia.
Empowered Conversations will be made available in both face-face and online formats to both family carers and the wider dementia support workforce. The benefits of the approach are that it may help to change unhelpful patterns of interaction, enhance the quality of personal relationships and play a part in enabling people living with dementia to preserve their independence for longer by improving the quality of their social environment.
Please watch the video below to find out more about Empowered Conversations.
References
Wray A. (2011) Formulaic language as a barrier to effective communication with people with Alzheimer's disease. Canadian Modern Language Review 67(4); 429-458.
Hermans, H.J. (2001) The dialogical self: Toward a theory of personal and cultural positioning. Culture & Psychology 7(3), 243-281.
Powers, W.T. Behavior: The control of perception. Chicago: Aldine.
Fonagy P. & Target M. (1998) Mentalization and the changing aims of child psychoanalysis. Psychoanalytic Dialogues 8(1), 87-114.
We are currently running a Randomised Control Trial for our Take Control course with the University of Manchester.
The aim of this research project is to test the Take Control course. In previous research, the Take Control Course and brief individual interventions have both been found to improve symptoms of anxiety, depression and functioning in daily life. However, we do not know which of these two different treatments is more effective. The research team want to see how these two treatments compare in the short and longer term. This research is being funded by the Economic and Social Research Council (ESRC).
The Take Control course
Take control is a group course which focusses on managing low mood and anxiety. A typical Take control session will involve focusing on personal goals for therapy and learning about practical ways of helping you to feel better. The Course will be attended by up to 12 people, experiencing some form of anxiety, low-mood or similar problems. Videos, presentations, worksheets and guided exercises will be provided to help you manage the problems you are having.
Further information about the course can be sought by contacting Six Degrees Social Enterprise directly or discussion within your first therapy session.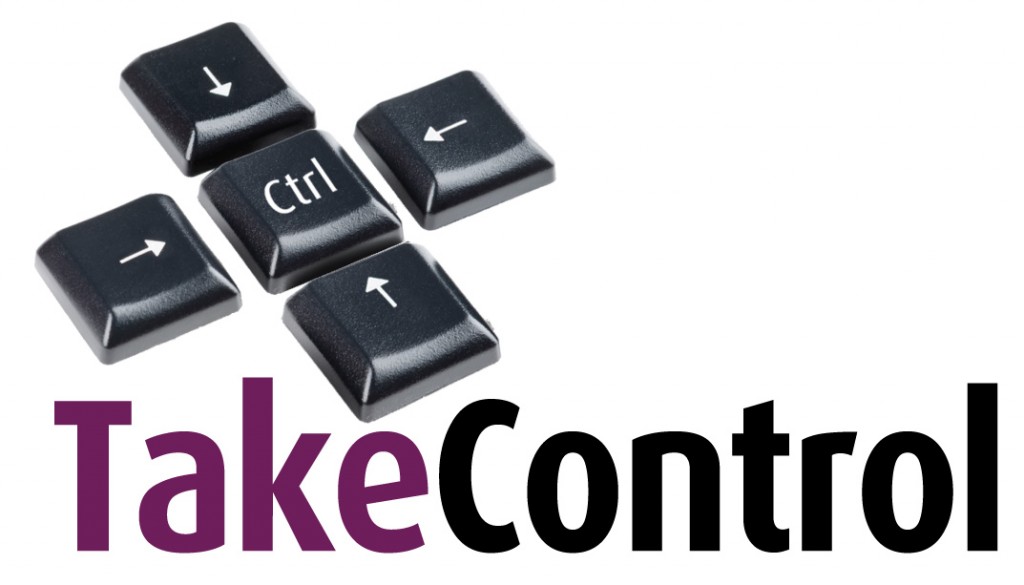 Recent Publications
The Take Control Course: Conceptual rationale for the development of a transdiagnostic group for common mental health problems.
Background: Increasingly, research supports the utility of a transdiagnostic understanding of psychopathology. However, there is no consensus regarding the theoretical approach that best explains this. Transdiagnostic interventions can offer service delivery advantages; this is explored in the current review, focusing on group modalities and primary care settings.
Objective: This review seeks to explore whether a Perceptual Control Theory (PCT) explanation of psychopathology across disorders is a valid one. Further, this review illustrates the process of developing a novel transdiagnostic intervention (Take Control Course; TCC) from a PCT theory of functioning.
Method: Narrative review.
Results and Conclusions: Considerable evidence supports key tenets of PCT. Further, PCT offers a novel perspective regarding the mechanisms by which a number of familiar techniques, such as exposure and awareness, are effective. However, additional research is required to directly test the relative contribution of some PCT mechanisms predicted to underlie psychopathology. Directions for future research are considered.
Morris, L., Mansell, W., & McEvoy, P. (2016). The Take Control Course: Conceptual Rationale for the Development of a Transdiagnostic Group for Common Mental Health Problems. Frontiers in Psychology. doi: 10.3389/fpsyg.2016.00099 http://journal.frontiersin.org/article/10.3389/fpsyg.2016.00099/abstract
How Effective are Mindfulness-Based Interventions for Reducing Stress Among Healthcare Professionals? A Systematic Review and Meta-Analysis.
Abstract:
Workplace stress is high among healthcare professionals (HCPs) and is associated with reduced psychological health, quality of care and patient satisfaction. This systematic review and meta-analysis reviews evidence on the effectiveness of mindfulness-based interventions (MBIs) for reducing stress in HCPs.
A systematic literature search was conducted. Papers were screened for suitability using inclusion criteria and nine papers were subjected to review and quality assessment. Seven papers, for which full statistical findings could be obtained, were also subjected to meta-analysis. Results of the meta-analysis suggest that MBIs have the potential to significantly improve stress among HCPs; however, there was evidence of a file drawer problem. The quality of the studies was high in relation to the clarity of aims, data collection and analysis, but weaker in terms of sample size and the use of theoretical frameworks.
MBIs have the potential to reduce stress among HCPs; however, more high-quality research is needed before this finding can be confirmed. Future studies would benefit from long-term follow-up measures to determine any continuing effects of mindfulness training on stress outcomes.
Authors:
Amy Burton, Catherine Burgess, Sarah Dean, Gina Z. Koutsopoulou & Siobhan Hugh-Jones.
How Effective are Mindfulness-Based Interventions for Reducing Stress Among Healthcare Professionals? A Systematic Review and Meta-Analysis. Stress and Health (2016) © 2016 John Wiley & Sons, Ltd.
Received 29 June 2015; Revised 18 January 2016; Accepted 18 January 2016
Published online in Wiley Online Library (wileyonlinelibrary.com) DOI: 10.1002/smi.2673
Other Publications
Alsawy, S., Mansell, W., Carey, T. A., McEvoy, P., & Tai, S. J. (2014) Science and Practice of Transdiagnostic CBT: A Perceptual Control Theory (PCT) Approach. International Journal of Cognitive Therapy, 7 (4), 334-359.
Baguley C. Comiskey J. & Preston C. (2014) Brief Psychological Interventions fro Anxiety and Depression In: ABC of Anxiety and Depression Eds. Gask L. & Chew Graham C. pp 40-45. Wiley, Oxford.
McEvoy, P., Schauman, O., Mansell, W., & Morris, L. (2012). The experience of recovery from the perspective of people with common mental health problems: Findings from a telephone survey. International Journal of Nursing Studies, 49(11), 1375-1382.
McEvoy, P. Baker, D., Plant, R., Hylton, K., & Mansell, W. (2013) Empathic Curiosity: Resolving Goal Conflicts that Generate Emotional Distress." Journal of Psychiatric and Mental Health Nursing 20(3) 273-278.
McEvoy, P., Law, A., Bates, R., Hylton, K., & Mansell, W. (2013). Using behavioural activation in the treatment of depression: a control theory perspective. Journal of Psychiatric and Mental Health Nursing 20(10), 890-895.
McEvoy, P., & Plant, R. (2014). Dementia care: using empathic curiosity to establish the common ground that is necessary for meaningful communication. Journal of Psychiatric and Mental Health Nursing21(6), 477-482.
Murphy, E., Mansell, W., Craven, S., Menary, J., & McEvoy, P. (2013). Pilot Study of an Investigation of Psychological Factors Associated with First Appointment Nonattendance in a Low-Intensity Service. Behavioural and Cognitive Psychotherapy, 41(4), 458-469.
Murphy, E., Mansell, W., Craven, S., & McEvoy, P. (2014). Approach-avoidance attitudes associated with initial therapy appointment attendance: A prospective study. Behavioural and Cognitive Psychotherapy, 1-5.