Thousands of families set to benefit from new dementia training in Greater Manchester
A NEW dementia training programme that has been funded by the Big Lottery Fund is set to help thousands of families across
Greater Manchester.
The free emPoWereD Conversations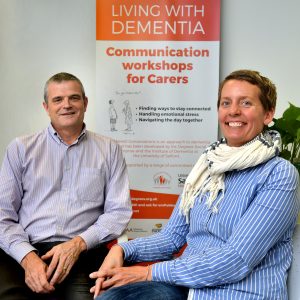 training will be rolled out across all ten boroughs to family carers and professional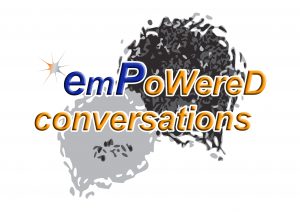 carers to enable people to communicate better with loved ones living with dementia or with those in their care.
emPoWereD Conversations was founded by Dr Phil McEvoy from social enterprise Six Degrees, based in Salford, who wanted todevelop a training programme that focused on communication.
Now the course has been able to get off the ground thanks to £348,735 from the Big Lottery Fund.
He said: "Communication is a core aspect of human life and influences the quality of our lives. It shapes our sense of who we are and how we connect with our social world. Dementia disrupts our interactions, potentially leading to frustrations, misunderstandings and alienation.
"emPoWereD Conversations aims to alleviate that by helping family carers and professionals to improve relationships, giving practical ways to connect and stay connected. The course helps people to work through breaking down barriers to communication and ultimately realise there is more to a conversation than just the words.
"I am delighted the Big Lottery Fund saw the benefit of our training programme that will help thousands of people living with dementia and their loved ones across Greater Manchester."
Dementia is caused by diseases of the brain and almost 30,000 people are estimated to be living with dementia in Greater Manchester.
Everyone lives with their dementia differently but symptoms can include memory loss, mood changes and problems with communication and reasoning.
Jennifer Earl, 48, from Salford, whose 86-year-old mum Nancy is living with dementia, has been on one of the pilot courses.
She said: "emPoWereD Conversations was a safe place to meet with other people with similar experiences. I learnt some great techniques and skills on how to improvise communication with my mum.
"Since taking the course, I feel we talk much better together- it feels more comfortable, less confrontational for both of us and when I visit her she more often smiles and seems relaxed.
"Before going on the course, I really struggled with how to communicate with my mum. Dementia often feels like a long goodbye so you deal both with the grief of losing the person you love while they are still living. The skills I've learnt have improved our relationship and I look forward to visiting with her. Nothing can take away the pain of dementia but this course has made it easier to deal with."
Joe Ferns, Big Lottery Fund UK Knowledge and Portfolio Director, said:
"Six Degrees has done some fantastic work delivering innovative mental health services throughout Greater Manchester. We're very happy to support the growth of this important project that will help family and professional carers to listen, learn and connect with people living with dementia."
Six Degrees has worked in partnership with Salford University to create emPoWereD Conversations.
Dr Tracey Williamson, reader in Public Involvement at Salford University's Institute for Dementia, said "I am pleased that the university has further developed its existing industry partnership with Six Degrees by being its evaluation partner in this exciting new project".
Six Degrees is interested to hear from local services who can signpost people on to the free course and a small number of places for professionals on each course.
For more information on courses in your area and how to enrol email ecs@nhs.net or call 0161 212 4981 and like our Facebook page: emPoWereD Conversations.
---
Notes to Editors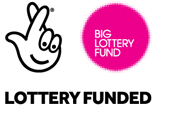 The Big Lottery Fund is the largest funder of community activity in the UK. It puts people in the lead to improve their lives and communities, often through small, local projects. It is responsible for giving out 40% of the money raised by National Lottery players for good causes. Every year it invests over £650 million and awards around 12,000 grants across the UK for health, education, environment and charitable purposes.
Since June 2004 it has awarded over £8 billion to projects that change the lives of millions of people.