This section explains what we do, the services we offer and how you may be able to access them and how you can get immediate help.
What We Do
We offer evidenced based psychological interventions to support people experiencing common mental health problems. Using tried and tested talking therapies and self-help resources we have a proven track record of helping people deal with a range of problems including Anxiety, Depression and Stress.
People We Can Help
We are able to help people who live in Salford aged sixteen years and over experiencing common mental health problems, stress, support with parental adjustment and support for those bereaved by suicide. If you think you need help please contact your local GP who can refer you to us.
If you do not live in Salford and need support, you should contact your local GP who will be able to help you and advise you what support is available in your area.
How To Make An Appointment
GP Referral
If you have received a referral slip from your GP for talking therapies please call Six Degrees on 0161 983 0900 to make your appointment.
Remember to quote your NHS Number (this should have been added to your referral slip by your GP). Your first appointment is normally within 4-6 weeks of you contacting us.
There are several treatment options available to you in Salford:
Work one-to-one with a Psychological Wellbeing Practitioner (PWP) based at your GP practice or local community building for 6-8 sessions
Access E-therapy, which involves a course of computerised CBT under the care of Self Help Services
Attend a group such as Mindfulness or Take Control Course. Your therapist will discuss the options with you at your initial assessment appointment
What Will Happen At Your First Appointment
We provide 1:1 talking therapies for people who are struggling with common mental health problems such as depression or anxiety.
Following your referral you will be invited to attend an initial appointment. You can access your appointment with us at different locations across Salford, including GPs and Gateways.
This appointment will normally be with a Psychological Wellbeing Practitioner (PWP). The purpose of this appointment is to try to pin-point your current problems and to help you to consider how you might deal with the difficulties you may have.
Following your initial appointment you may be signposted to other services or 'stepped-up' to a higher intensity service. This support is provided by Greater Manchester Mental Health in Salford.
If your treatment is continuing a Step 2 support, in your follow up appointments your PWP will help you work towards your goals using tried and tested psychological approaches. In these sessions you will be given space to explore new ways of tackling issues that you may feel 'stuck' with. Typical interventions might include increasing your activity and motivation, relaxation work or problem solving, to help you think about new solutions to your life problems.
Groups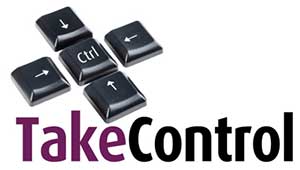 Take Control is a group-based course which focuses on managing low mood and anxiety. A typical session will involve focusing on personal goals for therapy and learning about practical ways of helping you to feel better.
The course consists of six sessions and will be attended by up to 12 people, experiencing some form of anxiety, low-mood or similar problems. Videos, presentations, worksheets and guided exercises will be provided to help you manage the problems you are having.
Further information about the course can be sought by contacting Six Degrees Social Enterprise directly or discussion within your first therapy session.
Immediate Help
If you or a loved one need support please contact your GP or if it is more immediate please call 111 or visit your local A&E Department using 999 if needed.