If you're looking for a job as a Psychological Wellbeing Practitioner with a career pathway to achieving professional status, or perhaps already qualified and looking for something a bit different or more challenging, this is why we think you should come and work with us…
Work flexibly and independently with all the safeguards of the NHS in place
Opportunities available at all levels and career points
Comprehensive training and CPD programmes that allow you opportunities to expand develop, explore and create with encouragement to do so
An employee perks and benefits scheme
Central office location and free parking for staff!
Anyway, here's what current employees think about working at Six Degrees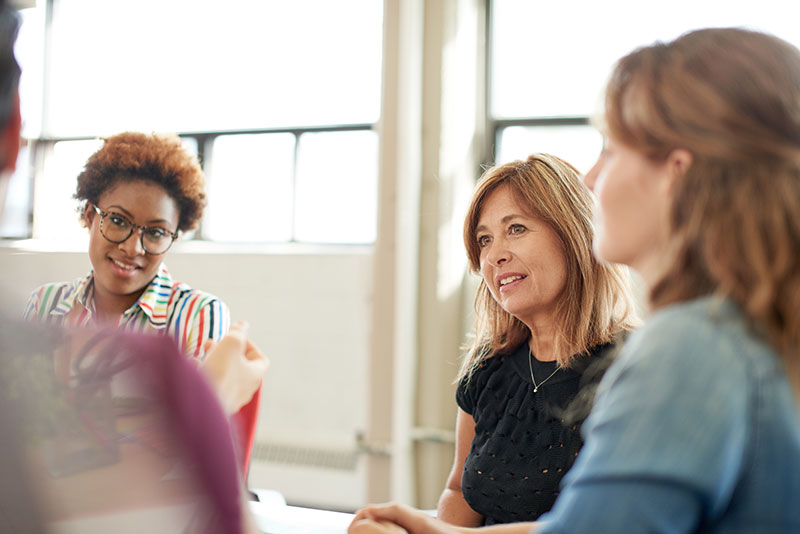 "I joined the Six Degrees team as a qualified Psychological Wellbeing Practitioner in 2018. As a born and bred 'Salfordian', I was really keen to join a service that not only helps the community that I call my home, but also does so in a truly unique way! As a close knit team I have always felt my ideas have been heard and valued to the point where I am now working as the team's Long Term Conditions Champion; a role that allows for the building of further connections across community health services and the opportunity to support and advise my fellow colleagues, widening the reach of my own personal impact.
"I've had lots of opportunities to attend training and professional development opportunities, including PWP specific training, in addition to broader therapeutic techniques and professional networking, meaning that I feel that my knowledge, skills and career is developing. Not to forget, importantly, if our staff Away Days are any testament, as a team, that we know how to have a good time when the clinical work gets tough!"